HTC VIVE ORIGINALS devotes to the production and application of XR content, and forges an XR-based ecology-industry chain by employing virtual technologies through cross-disciplinary integration. In addition to producing original content, we also participate in exhibitions, performances and screenings at home and abroad, taking charge of the planning, design, production and realization to completely represent the creative concepts and provide users with perfect XR experience.
"2017 Special screening of The Deserted at Taipei Golden Horse Film Festival

Nishi Honganji Temple

November 17-19, 2017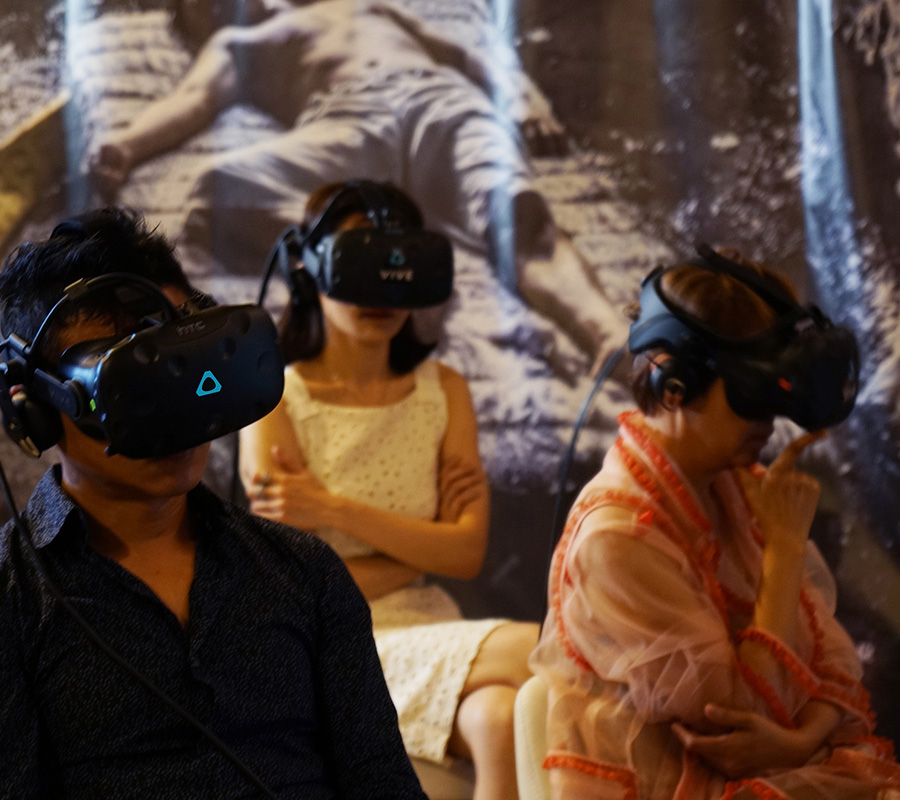 Immediately following its premiere at the 74th Venice Film Festival in 2017, The Deserted, the world's first Chinese VR feature film produced by HTC VIVE ORIGINALS and directed by Tsai Ming-liang was invited for a special screening at the Golden Horse Film Festival. Nishi Honganji Temple located to the west of Zhonghua Road, Ximending, was chosen as the venue for the screening. Originally the largest Japanese-style Buddhist temple in Taiwan, the temple fell into desolation after being destroyed by large fire in 1975. It was then designated as a Municipal Historic Site of Taipei and completely renovated.
In the event, the VR headset "VIVE" which won many global innovation and technology awards was used in combination with the theater management system (TMS) developed by the team. The first VR theater in Taiwan accommodating 30 viewers and allowing for simultaneous viewing was successfully built in Nishi Honganji Temple.