HTC VIVE ORIGINALS devotes to the production and application of XR content, and forges an XR-based ecology-industry chain by employing virtual technologies through cross-disciplinary integration. In addition to producing original content, we also participate in exhibitions, performances and screenings at home and abroad, taking charge of the planning, design, production and realization to completely represent the creative concepts and provide users with perfect XR experience.
"2020 Taiwan Creative Content Fest (TCCF)

International forums at Le Méridien Taipei
Future Content Experience Zone at Legacy Max on 6F in Shin Kong Mitsukoshi's Taipei Xinyi Place A11

November 7-22, 2020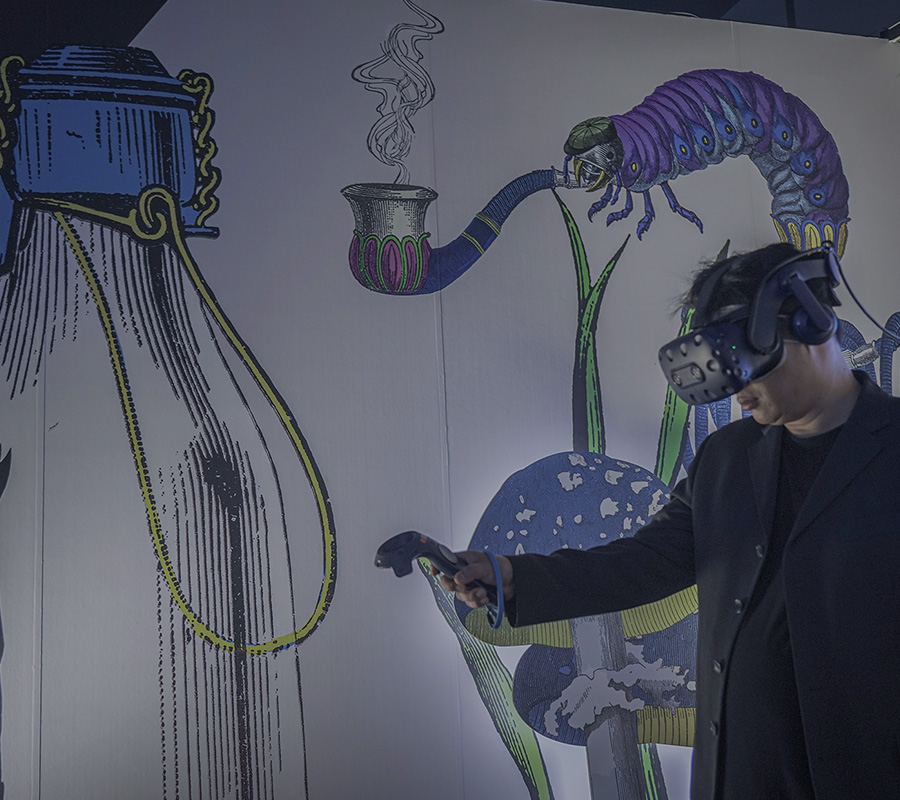 2020 Taiwan Creative Content Fest (TCCF) organized by Taiwan Creative Content Agency (TAICCA) was held from November 17 to November 22. With the theme of "Human Touch – A Closer Future", it connected industries of cultural content to build a national brand of Taiwanese culture. Two projects recently launched by HTC VIVE ORIGINALS were invited to be exhibited at Future Content Experience Zone of the festival: Anpu's An ode to Moss: Musical Wander combining somatosensory chair installation and VR technologies, transforming music into a new immersive experience; Curious Alice, a VR work co-produced with the world-renowned V&A museum. Moreover, Curious Alice was designated as the highlight exhibition in this year's festival.
In addition to showcasing its works, HTC VIVE ORIGINALS was also invited to join the curatorial team of the international forums in organizing the invitation of speakers and arranging the agenda and related affairs, which fully revealed its mastery of trends of future technological content and competence in organizing large-scale international forums.