HTC VIVE ORIGINALS devotes to the production and application of XR content, and forges an XR-based ecology-industry chain by employing virtual technologies through cross-disciplinary integration. In addition to producing original content, we also participate in exhibitions, performances and screenings at home and abroad, taking charge of the planning, design, production and realization to completely represent the creative concepts and provide users with perfect XR experience.
"2019 Kay Huang x Miwa Komatsu x HTC: INORI Exhibition

Kaohsiung Maritime Cultural and Popular Music Center

October 9-13, 2019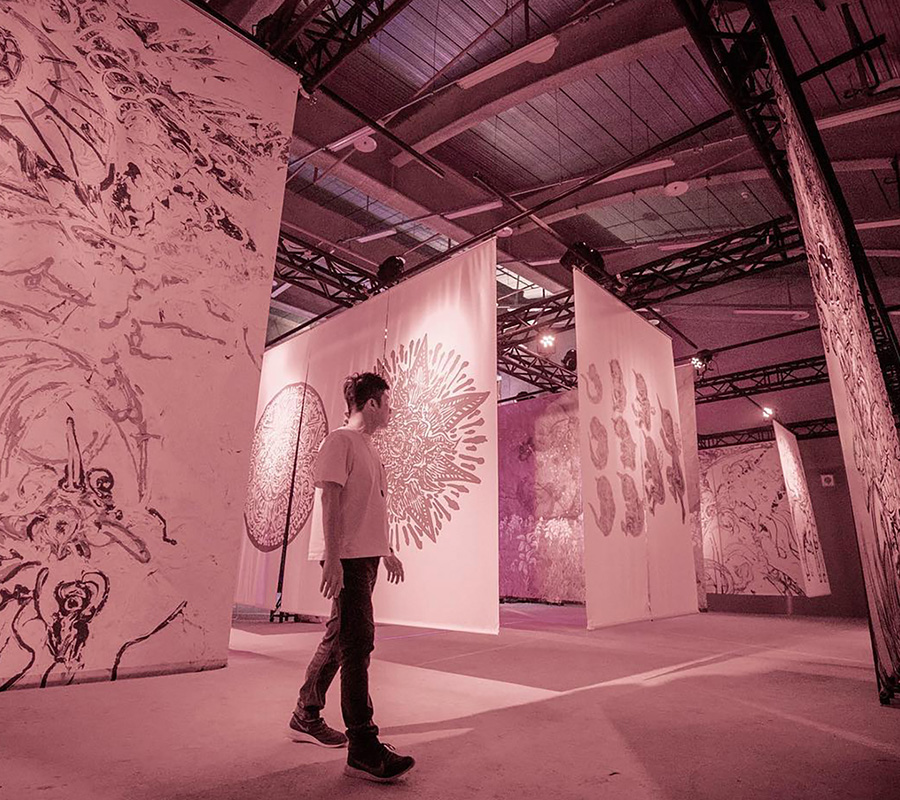 Based on the interactive VR artwork INORI jointly created and launched by HTC VIVE ORIGINALS, the emerging Japanese artist Miwa Komatsu and the senior musician Kay Huang, "Kay Huang x Miwa Komatsu x HTC: Exhibition of INORI, Experience of a Cross-Disciplinary VR Music Rhapsody" was held at the Whale Bridge O2 in Kaohsiung Maritime Cultural and Popular Music Center for five days. A new large-scale installation artwork was specially tailored for the venue allowing for entering the VR from the exhibition. In addition to the VR experience, Kay Huang, the senior musician who created the music of INORI, made a special live performance reproducing the spiritual music with shamanic drums and singing bowls in the work.