HTC VIVE ORIGINALS devotes to the production and application of XR content, and forges an XR-based ecology-industry chain by employing virtual technologies through cross-disciplinary integration. In addition to producing original content, we also participate in exhibitions, performances and screenings at home and abroad, taking charge of the planning, design, production and realization to completely represent the creative concepts and provide users with perfect XR experience.
"2019 Taipei Golden Horse Film Festival

Zhongshan Hall

2019/11/9~11/17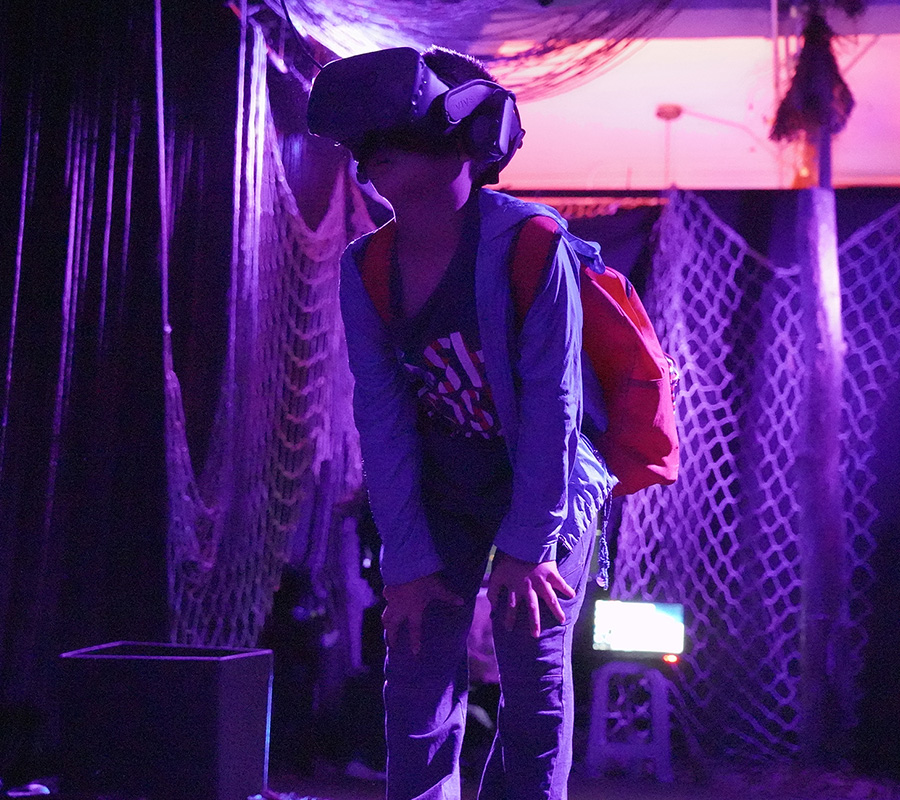 HTC VIVE ORIGINALS and the French studio Atlas V jointly produced Gloomy Eyes, the world's first immersive VR animation in Mandarin which has won countless awards since the beginning of 2019. In addition to winning Best Storytelling at SXSW Film Festival in the U.S., it also won Cristal for the Best VR Work at the Annecy International Animation Film Festival in France and Masque d'Or/Golden Mask at NewImages Festival in Paris. With the animation's momentum capturing awards at international film festivals, its Mandarin version dubbed by the famous singer Jam Hsiao premiered at the Taipei Golden Horse Film Festival at the end of 2019.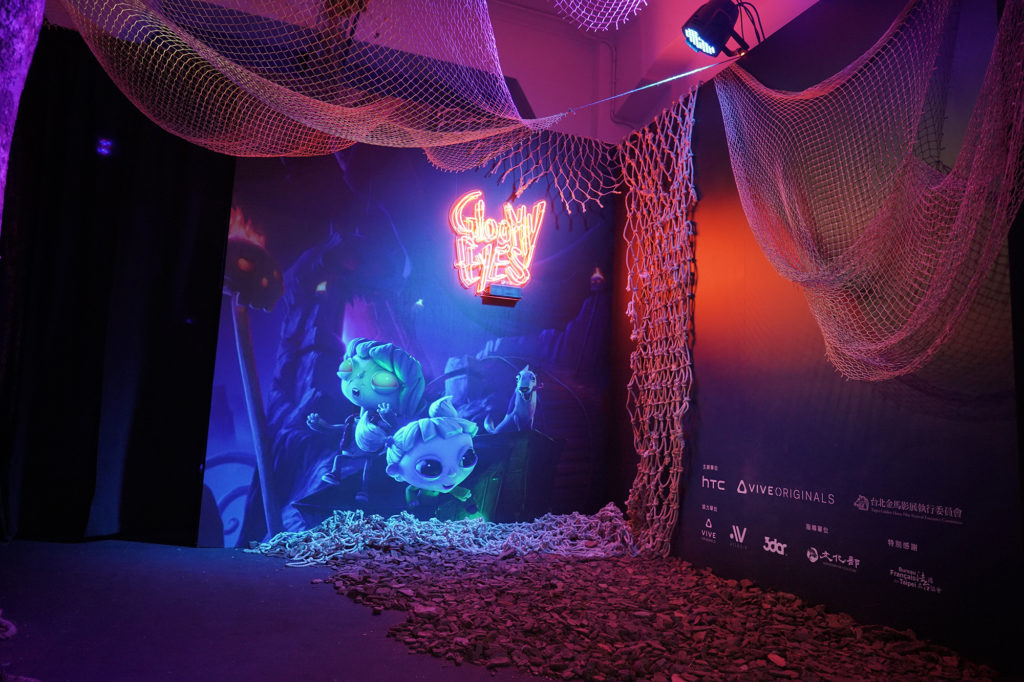 Premiered at the 2017 Venice Film Festival, The Deserted was upgraded to an Ultra HD 8K version in 2019. One was a fairytale world where the sun disappeared, and the other was dreamlike reality. Zhongshan Hall, a century-old monument, was chosen as the screening venue for both works; the audience was invited to immerse themselves in these two different realms.