HTC VIVE ORIGINALS devotes to the production and application of XR content, and forges an XR-based ecology-industry chain by employing virtual technologies through cross-disciplinary integration. In addition to producing original content, we also participate in exhibitions, performances and screenings at home and abroad, taking charge of the planning, design, production and realization to completely represent the creative concepts and provide users with perfect XR experience.
"2019 Venice Film Festival

Venice

2019/8/28-9/7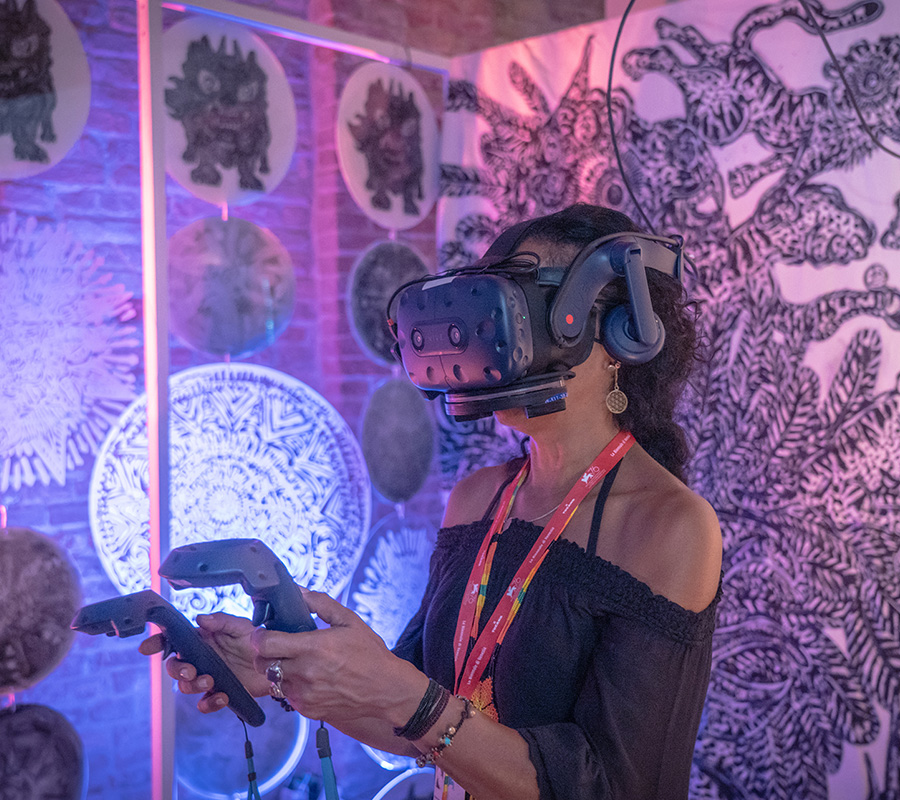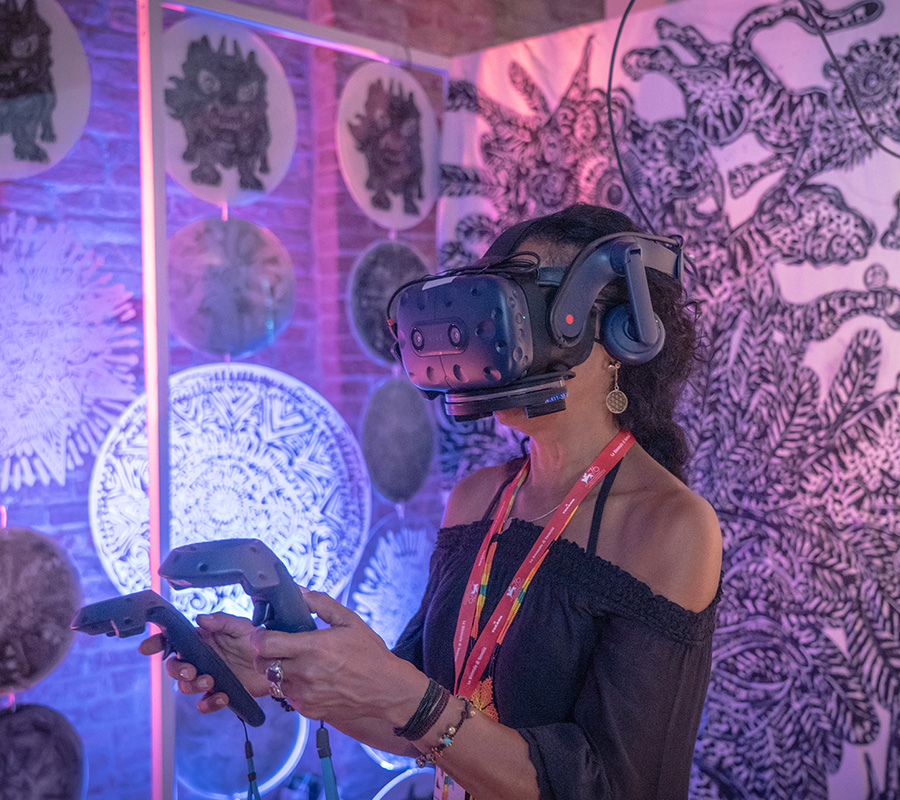 The 76th Venice Film Festival was held from August 28 to September 7, 2019. HTC VIVE ORIGINALS broke the record with five original VR works selected into the festival, including 4 works selected for the Venice Virtual Reality competition (O and Only the Mountain Remains, the interactive art work INORI and the animation Gloomy Eyes), as well as The Making Of of 5×1 which was selected for "Out of Competition/Best of VR". Among these works, INORI and Gloomy Eyes were shown through immersive curating, whereas O, Only the Mountain Remains and The Making Of of 5×1 were screened in the linear section at the film festival.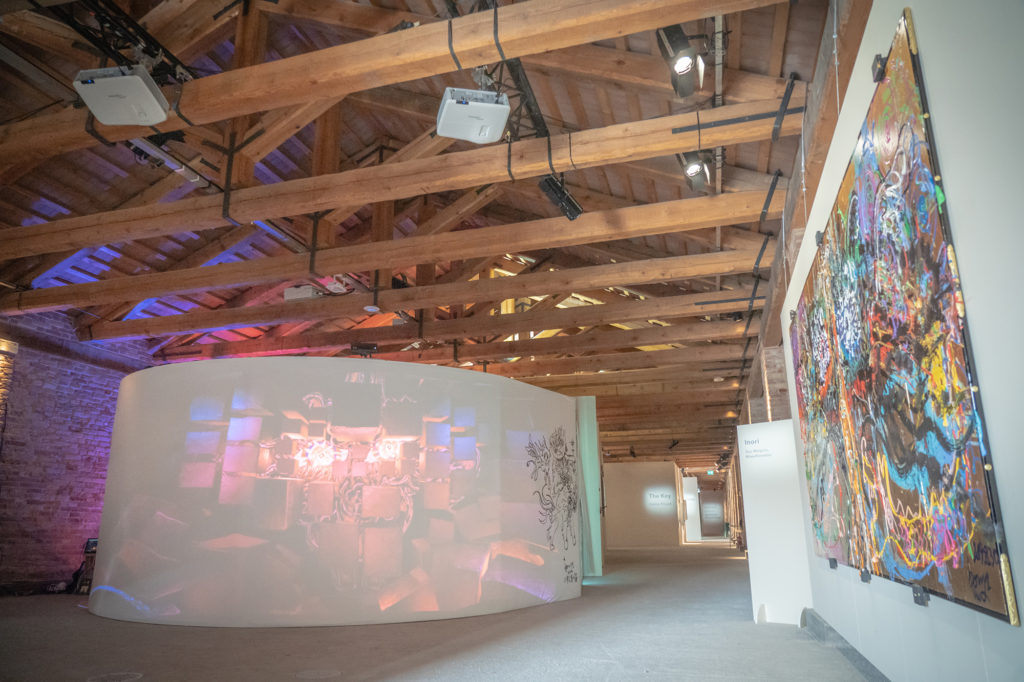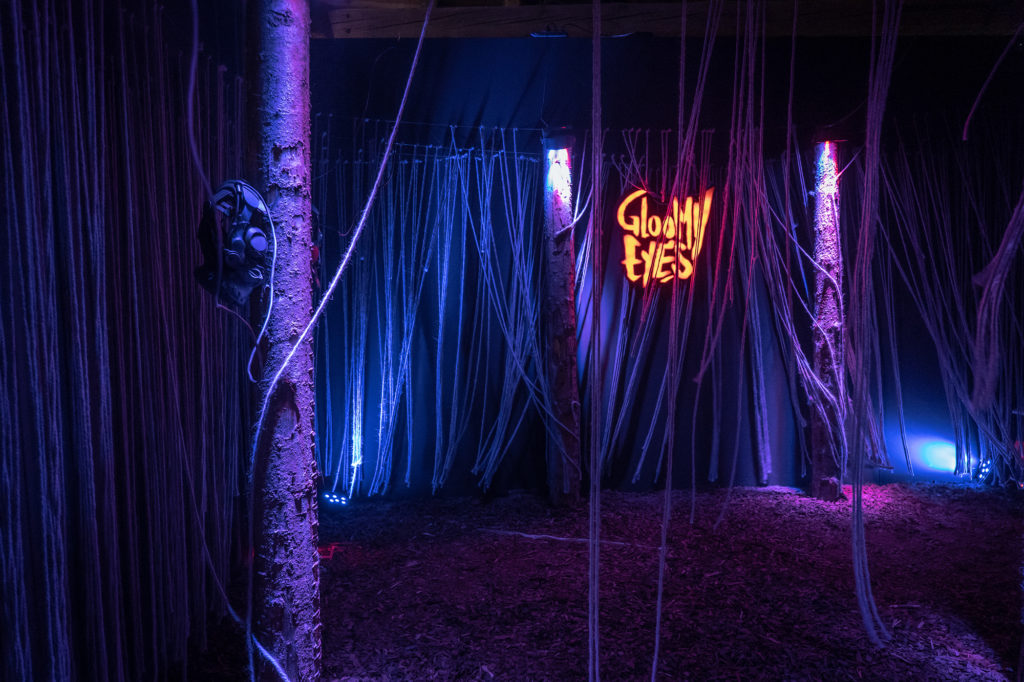 Inside the venue of INORI, the highlight of the film festival that year, originals of Miwa Komatsu were presented. The artist also personally visited Venice and painted live during the film festival, allowing the viewers to first feel her art form full of spirituality in addition to entering its VR world.