"HTC VIVE ORIGINALS VR Film《5x1》 Debuted in Cannes Film Festival

The Making Of and Mr. Buddha's Cannes Premiere Critically Acclaimed by International Film Makers

2019/05/16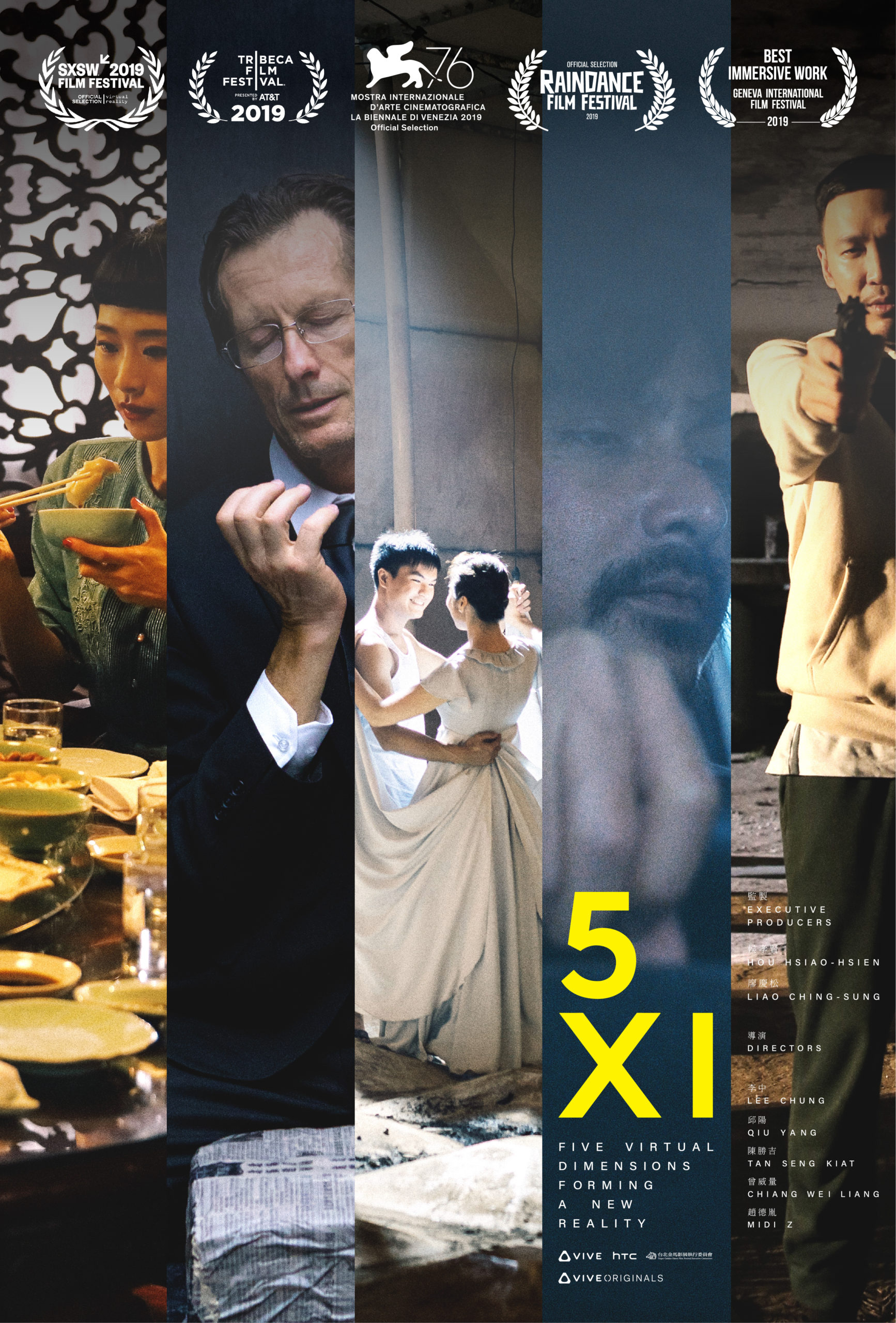 After being selected by 2019 SXSW Film Festival and 2019 Tribeca Film Festival consecutively, 5×1, the VR film produced by HTC VIVE and Taipei Golden Horse Film Festival Executive Committee, is screening today in Cannes  (5/16), attracting the attention of more than hundreds of international film professionals and media.  The two films were critically acclaimed by audiences, and just so it happened, the two directors who participated in the VR film project 5×1, Midi Z and Qiu Yang, was also nominated by the 2019 Cannes Film Festival with Nina WU and She Runs, each entering the "Un certain regard" and "La Semaine de la Critique of Festival de Cannes" categories.
World-leading VR innovator HTC VIVE, in collaboration with Taipei Golden Horse Film Festival Executive Committee, produced VR film project 5×1. Lead by executive producer Hou Hsiao-Hsien, Cannes Film Festival Best Director award winner, and master editor Liao Ching-Sung, five golden awarded Asia directors were invited to direct VR film project 5×1. The films include Mr. Buddha by Lee Chung, O by Qiu Yang, Butterfly Dance by Tan Seng-Kiat, Only The Mountain remains by Chiang Wei-Liang, and The Making Of  by Midi Z.
The Making Of, a meta-narrative story directed by Midi Z and part of the VR film project 5×1, was filmed as a "film inside a film" pseudo-documentary and presents the before and behind the scenes of live film shooting. The Making Of was nominated in the SXSW Film Festival's Virtual Cinema Best 360 Video, Best Use of Storytelling in Immersive and Best Use of Immersive Arts competition categories. Film critics were impressed by the narrative turning points of the film and the realism brought by virtual reality. The short crime story Mr. Buddha directed by Lee Chung tells the story of  four desperate criminals' last journey. Mr. Buddha was selected by Tribeca Film Festival's Immersive Cinema 360 category. Lee Chung's original creative black humor script and shooting techniques attracted great attention from the international press.
In addition to the attendance of HTC VIVE ORIGINALS president Liu Szu-Ming, VR film O's director Qiu Yang, whose short film She Runs was just shortlisted in the Cannes Film Festival "La Semaine de la Critique of Festival de Cannes," was also here to share his VR filming experience. Qiu Yang attempts to magnify emotions directly to the audience through virtual reality. The intense viewing experience force the audience to face matters that most people choose to turn a blind eye and stay silent about.
After collaborating with Director Tsai Ming-Liang in the first Asia VR film The Deserted that nominated by  Venice Film Festival, HTC VIVE ORIGINALS' VR content production has been screening in various film festivals. The film productions have been invited to screen or featured in film festivals including Tribeca , SXSW , Sundance , Melbourne International Film Festival, Moscow International Film Festival, Hong Kong International Film Festival, Taipei Golden Horse Film Festival, and Beijing International Film Festival. HTC VIVE ORIGINALS is committed to creating self-produced content and developing original IPs. VR film 5×1's producer and VIVE ORIGINALS' president Liu Szu-Ming said, "VIVE ORIGINALS does not only embody the charm and creative energy of films with new media form. It also aims to realize the possibility of a more diverse narrative for stories and to reach the world with our self-produced VR content."
5×1 is the first VR film that director Hou Hsiao-Hsien served as an executive producer. When asked about his thoughts on VR films, he said, "VR is a brand new thing!" stressing that VR is a way for people to transfer from watching a movie to entering a movie. Film editing master Liao Ching-Sung, who co-served as executive producer, also expressed that 5×1 is like the first textbook for VR films, with plenty of experiences worth learning. Liao also said that the VR is like a box of dreams, where audiences can enter the dream once wearing the headsets.